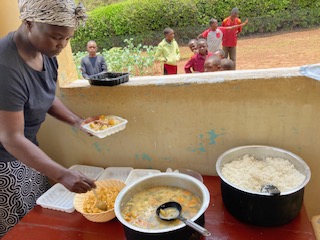 Building Up Families Missions
Building up Families Missions is rooted in Christian values. We have been serving the welcoming community of Kitale, Kenya since 2010, when my late father embarked on his first church plant. Inspired by his legacy, my family and I established this organization to amplify our existing programs and build upon them. With unwavering faith, we consider it a privilege to extend care and comfort to the remarkable individuals whom God has placed in our path. Our vision is to alleviate poverty while imparting Godly principles to families through our diverse programs. As a Christian mission, we are dedicated to providing biblical resources through our uplifting weekly fellowships for men, women, and youth. Guided by the boundless grace and love of our Lord, we embrace the opportunity to nurture Godly character and instill foundational biblical principles that transcend cultural and societal norms.
Region:

Africa
Donate to ICMS in support of the ministry of Building Up Families Missions. Accepts donations in CAD only.